Are you looking to ship your car nationwide or internationally?
Each year, vehicles are transported to meet personal needs, such as
families moving cross-country, students going to college, "Snowbirds" moving to the warmer cities in the US and for corporate relocation purposes.
Whatever the situation is, the car owner will almost have to hire an auto transport company. Transport Cars 4U handles can pickup and deliver your vehicle any time of the year. We offer a free quote for your auto transport needs over the phone, through our website or scheduling an appointment with the office representative. We make sure there's a quicker delivery, no damage, and the best rate possible.
Car Transport Procedure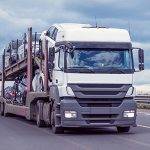 Customers can only transport the client's vehicle. Items not allowed inside the car are as follows: clothes, small appliances, spare parts, furniture items, etc. Also, the fuel tank cannot be full, and owners usually are required to be present for pickup and delivery inspection.