Best Car Shipping Companies
Are you searching for the best car shipping companies? If so, Transport Cars 4U can help! Many people hire car shipping companies in order to transport their vehicles from one place to another. This is because vehicle shipping is stressful for someone that hasn't driven on the highway for long hours before. Therefore, choosing a reliable car shipping company is very important specially because a vehicle is an investment and some are irreplaceable. If you want to have a good experience relocating your vehicle, hire Transport Cars 4U.
Why Hire Us?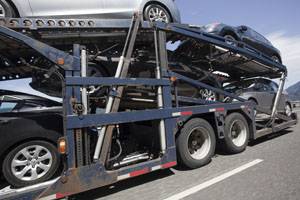 Transport Cars 4U offers reliable vehicle transportation services in Florida and its surrounding areas. We customize even the smallest details when it comes to your vehicle transportation as we have the proper trucks, equipment, and workforce that allows us to provide our clients a service they deserve. In addition, we are insured, bonded, and fully licensed transport car company that gives our clients a peace of mind when deciding to ship with us. That is why we strive to offer the most efficient, affordable and competitive rates with a wide range of auto shipping solutions, including exotic vehicle transport, heavy hauling, open and enclosed transportation. We also offer expedited vehicle transportation to individuals, dealerships, and businesses that need flexible auto shipping services.